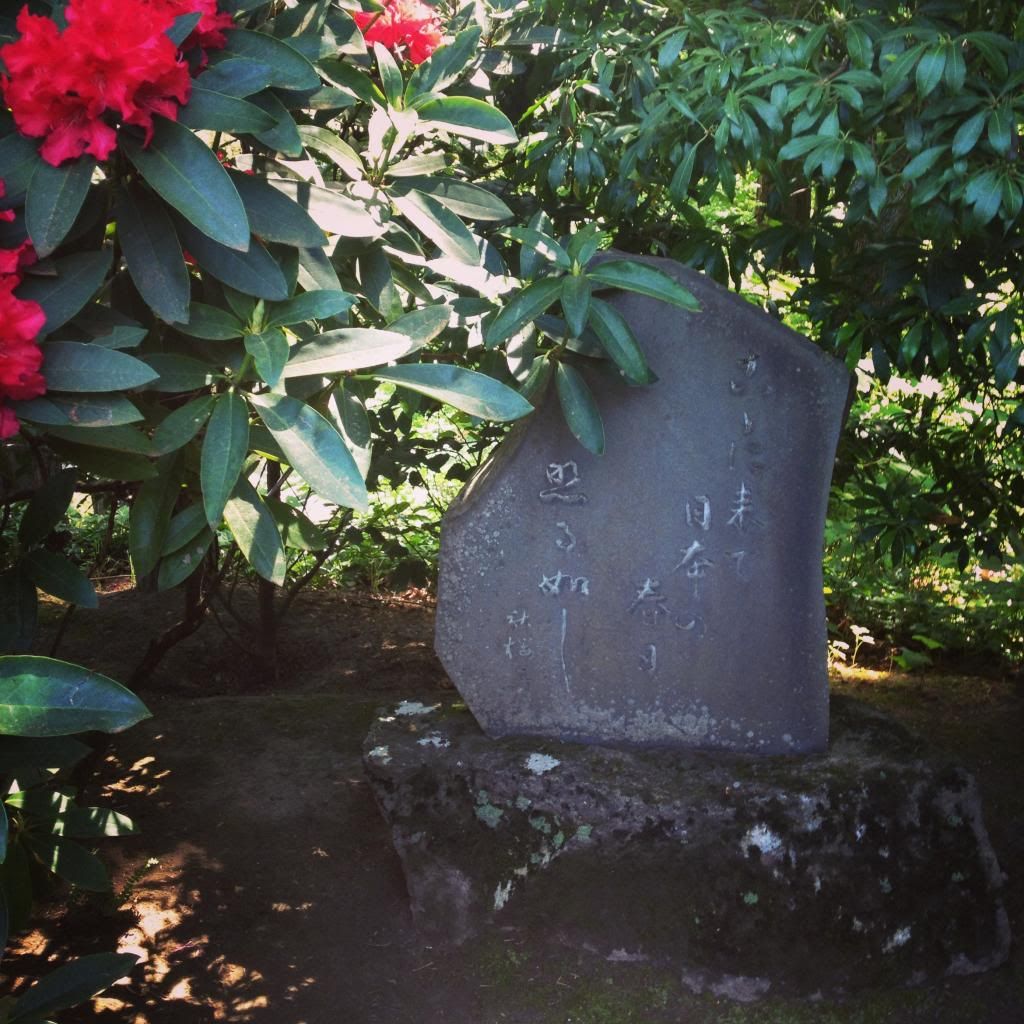 Portland Japanese Gardens
"Here, miles away from Japan, I stand as if warmed by the spring sunshine of home"
Saturday I went to the Portland Japanese Gardens with my boyfriend, Gio. I've been wanting to go for quite a while. If you're ever in the area, I highly recommend it! Its absolutely gorgeous, I wish it were my backyard. So many places you could sit and just relax (that is, if you can tune out the visitors all around). It's open seven days a week, and there's never a wrong season to go. It's open throughout the year. I can't wait to see it in the fall and winter. From the pamphlet, those seasons look the prettiest. I took a lot of photos, but this picture of the Poetry Stone is my favorite, I love the haiku engraved on it. I can relate so much to it. Living here in Oregon has it's moments, but it's nothing compared to California. I'm still very 'home sick.'
It's been almost a year since I last updated this blog. And I've decided to take a different approach with it. Since I've last been on here, I've started up school again. I've finally decided to major in art. I'm 'some-what' good ;) and I definitely love to look at and produce it. I'm going to use this blog as a creative outlet to showcase my work...so that a year from now, and so on, I can see the progress I make in technical skills and creativity.
My next post will be on the assignment that I need to go finish right now ;) So until next time...
P.S. - I changed my blog name! It's much better! ;)